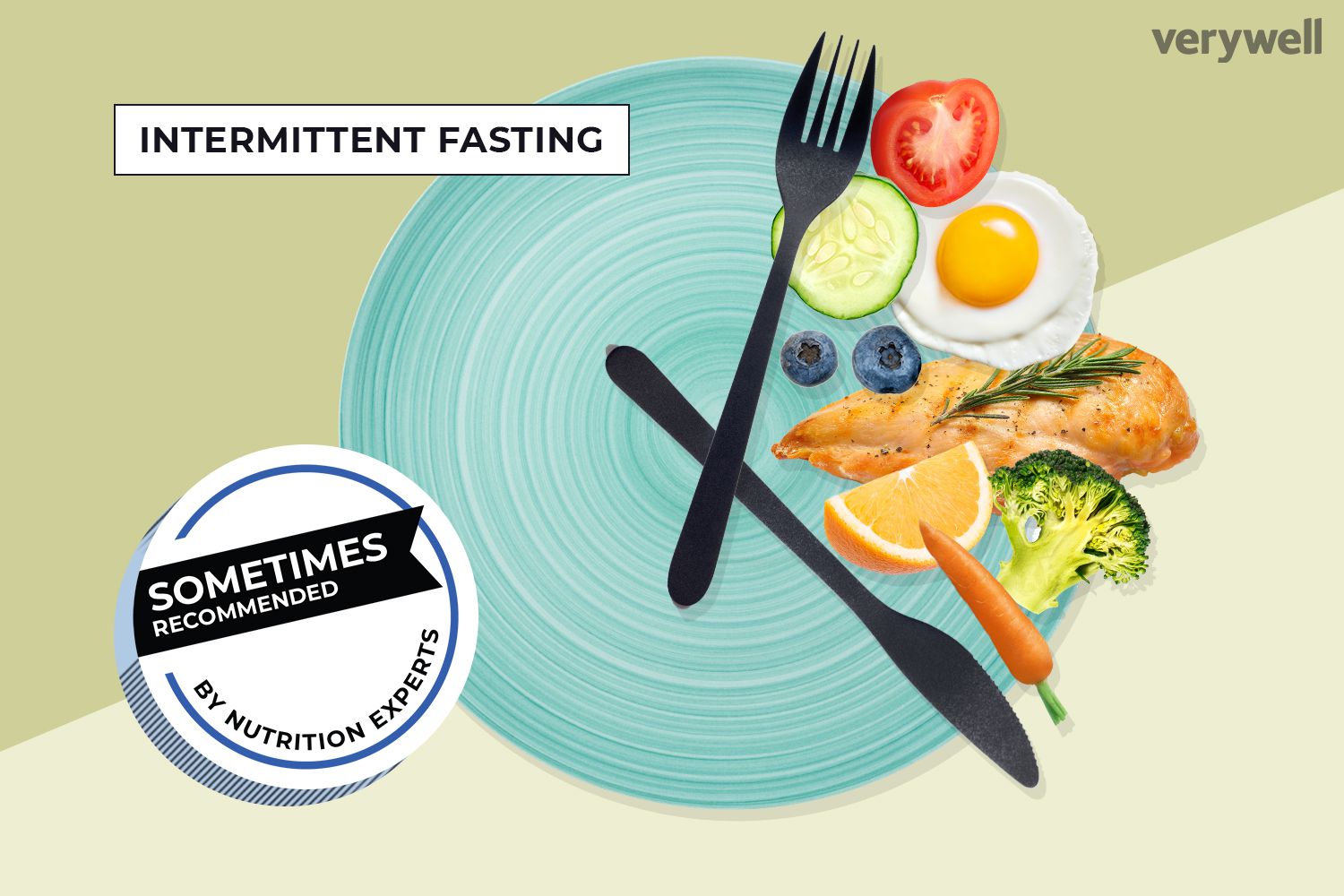 What is fasting?
It is as simple as stopping eating completely, or almost completely, for a certain amount of time. You may be thinking, "ok and why would I want to stop eating, that sounds hard?". That would be a great question, there are many reasons why you should consider fasting.
The many why's to fasting include:
Healing the metabolism and burning fat
Restoring insulin sensitivity
Reducing inflammation
Increasing cellular autophagy
Increasing stem cell production
Boosting youthful hormones
Reducing chronic disease risk
Improving relationship with food
Improving mental health and focus
Improving energy
There is much to fasting and the many ways it will benefit you. So let's break it down even further to why these aspects are so important to your health and your life, and hopefully by the end, you will be convinced that fasting is for you.
Healing the metabolism, Fat burning, and Restoring Insulin Sensitivity
Besides the obvious reason of looking good and having an endless supply of energy, these components are important for staying healthy, not getting diabetes, staying lean and not being obese, keeping a healthy heart, and preventing cancer.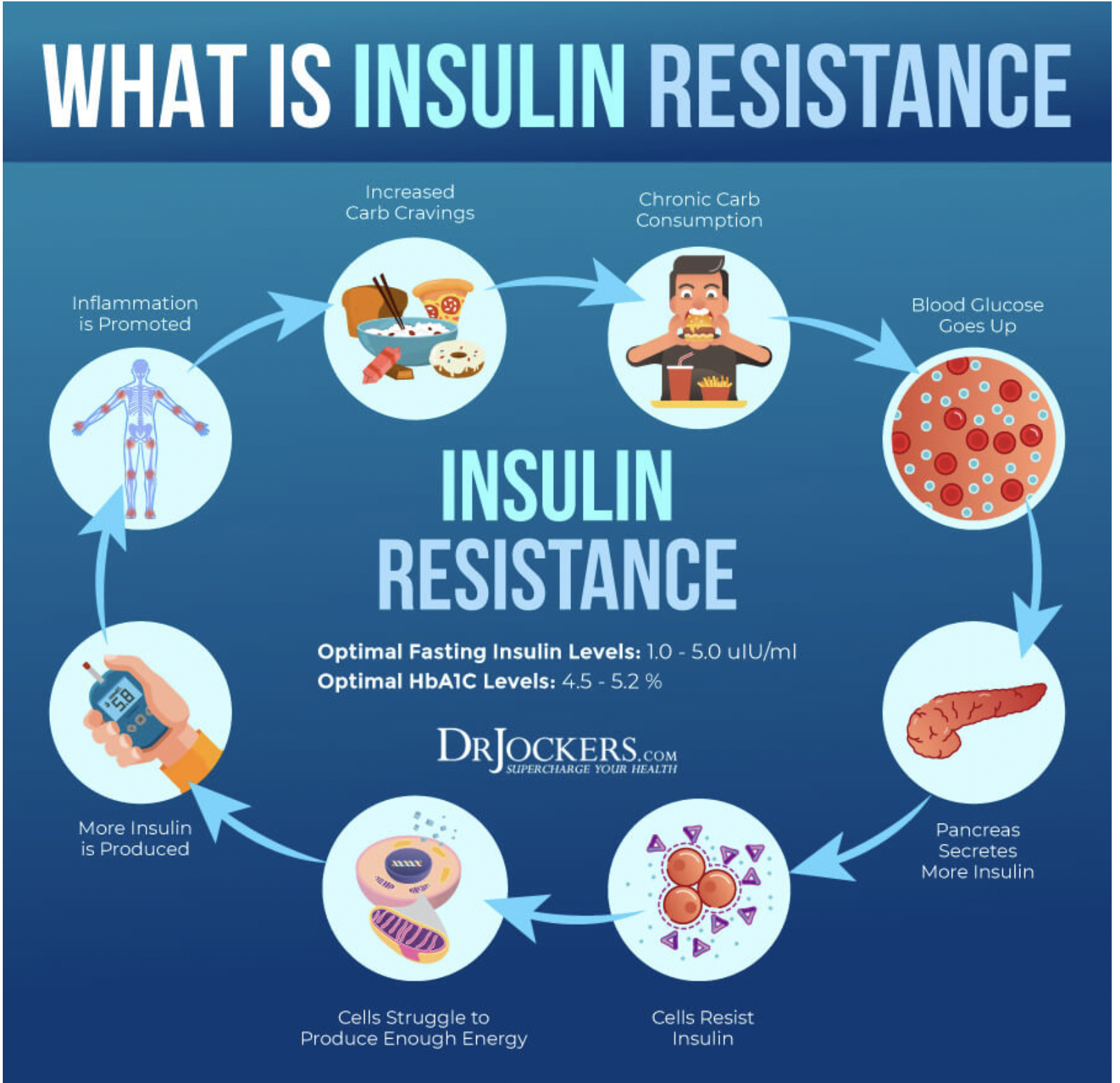 To sum up, what is in this diagram, when there is insulin resistance in the body, the consumption of carbs causes insulin in the body to increase but the cells resist it and so there is more insulin secreted which causes inflammation in the body and increases the carb craving. Insulin also is in charge of delivering certain nutrients to the cells but when the body resists it, then it can't do its job. Insulin resistance causes fat storage and people who find themselves with this resistance will have more abdominal fat, fatty liver disease, elevated triglycerides, and other unhealthy fat deposits.
This is where fasting comes into the picture. Fasting naturally gives your blood and cells a chance to use up their glucose storage and reset insulin receptors. This means that fasting uses the fat that is already stored within the body and processes it so that our body can catch up. Another thing that fasting does is it naturally kicks you into ketosis, which is a form of metabolism that creates a lower amount of oxidative stress. Inducing ketosis improved almost every marker of metabolic health.
Boosting Youthful Hormones
If you still aren't convinced that fasting is what you need, how about preventing aging and increasing your youthful looks? Sound enticing yet?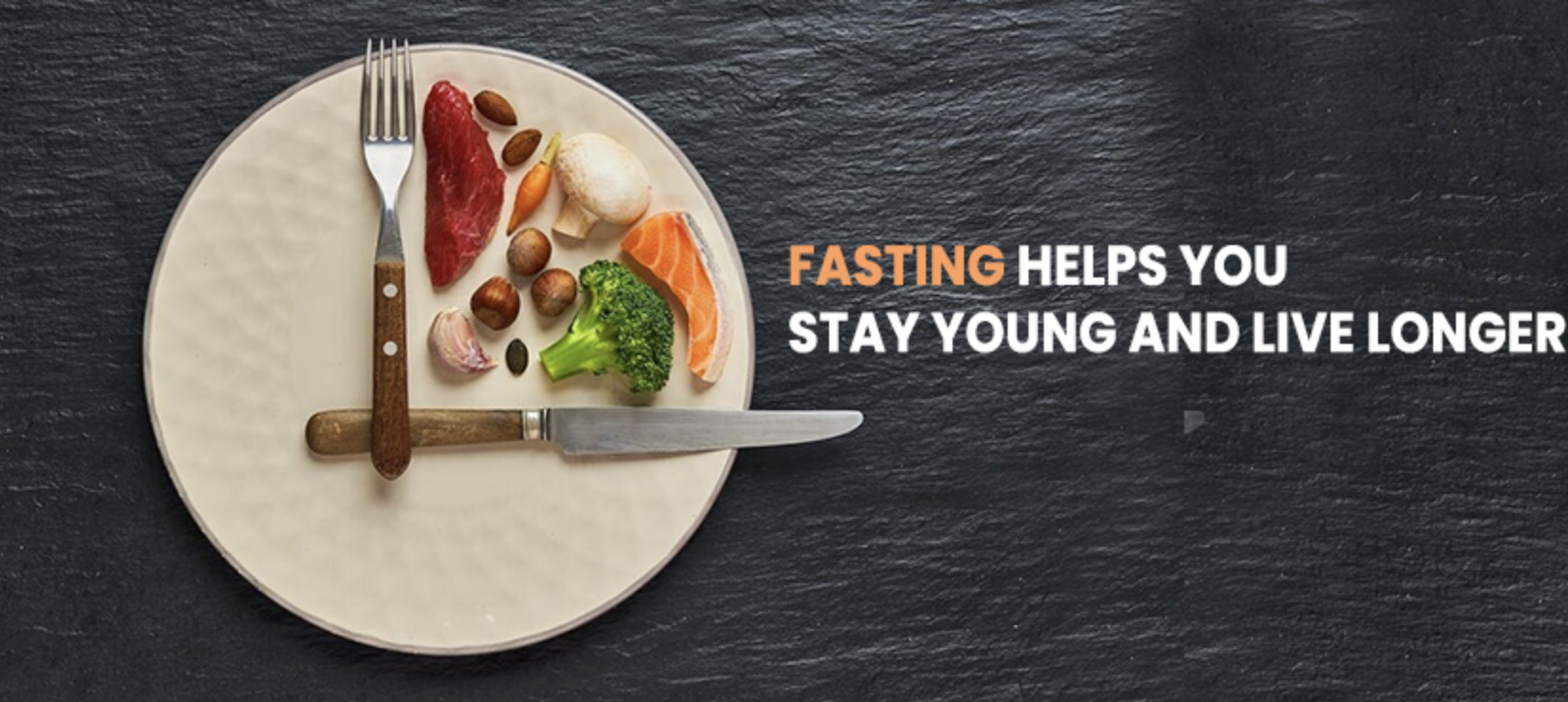 Fasting is proven to increase your HGH which is the hormone that keeps us young. Why waste thousands of dollars on anti-aging creams when all you need to do is eliminate food for a certain amount of time? Also, hormone replacement therapy of HGH helped the above but caused side effects of elevated blood sugar, elevated blood pressure, and increased fluid retention. But with fasting elevated levels of HGH were produced with no shown negative side effects. And did you know that HGH prevents the body from going into starvation mode while fasting and enhances skin repair, heals internal organs, protects the brain from deterioration, and maintains bone marrow? If you want to look good and stay looking good, fasting is the way.
Increasing Stem Cell Production
Stem cells are the cells that develop into blood, the brain, bones, and all of the body's organs. They have the potential to repair, restore, replace, and regenerate cells, and could possibly be used to treat many medical conditions and diseases. Here are all the different types of stem cells within the body: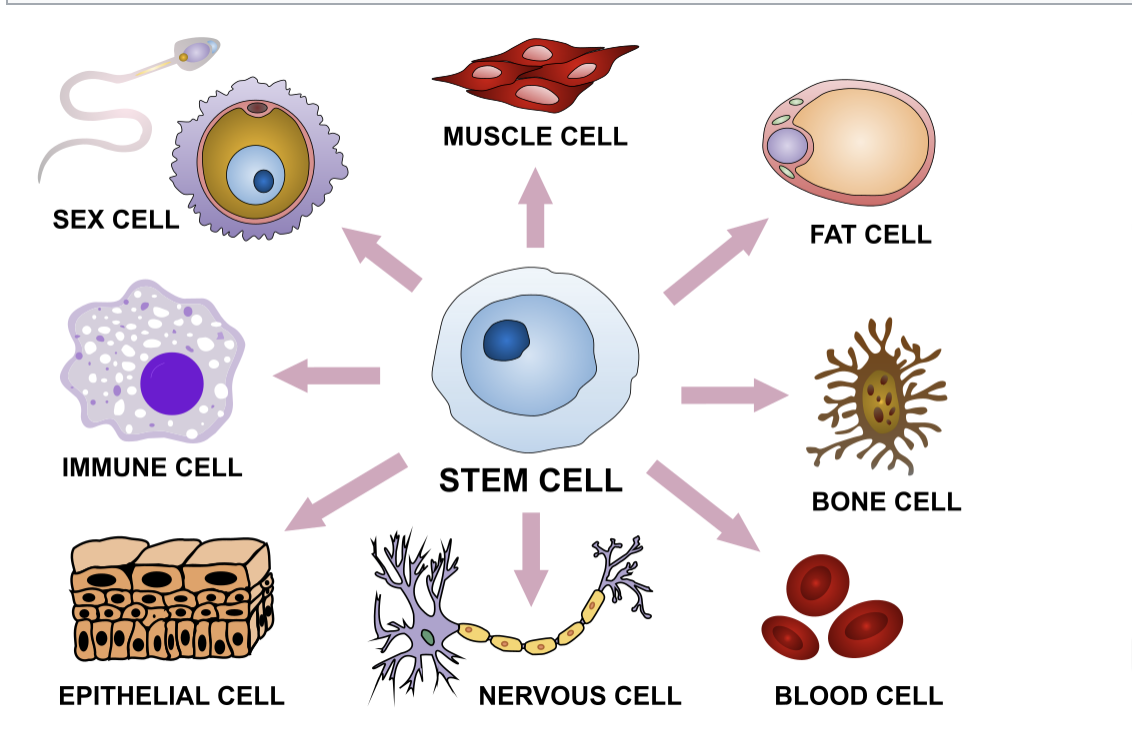 When you fast, you increase the stem cells in your body The level of stem cell activity seems to be dependent on the length of the fast. The longer that you fast, the higher levels of stem cells are produced for up to 5 days, and then the stem cell production plateaus.
Now that this is all clearly laid out, what is still holding you back? Oh, you have heard all the myths about fasting! You've probably heard that you lose muscle or that it will cause nutrition deficiencies, well I am here to ease your mind and put your worries to rest with those myths.
First, some have said that you will be nutrient deficient, which is a myth. Fasting actually aids with being able to absorb nutrition better. Fasting does this by giving your gut bacteria and the whole digestive system a break that is well deserved. What actually causes nutrition deficiencies are:
A low-nutrient diet
Poor digestion due to low stomach acid levels
Leaky gut
Blood sugar imbalances, which prevent insulin from transporting nutrients into the cell
Chronic stress
Second, it was said that you'd lose muscle if you fast, which is not true if you eat enough nutrient-dense calories and protein, fasting promotes the ideal hormonal conditions for building muscle and burning fat at the same time.
The last thing you may be asking is, how do I fast? There are several ways that you can fast which I will share with you below.
How to Fast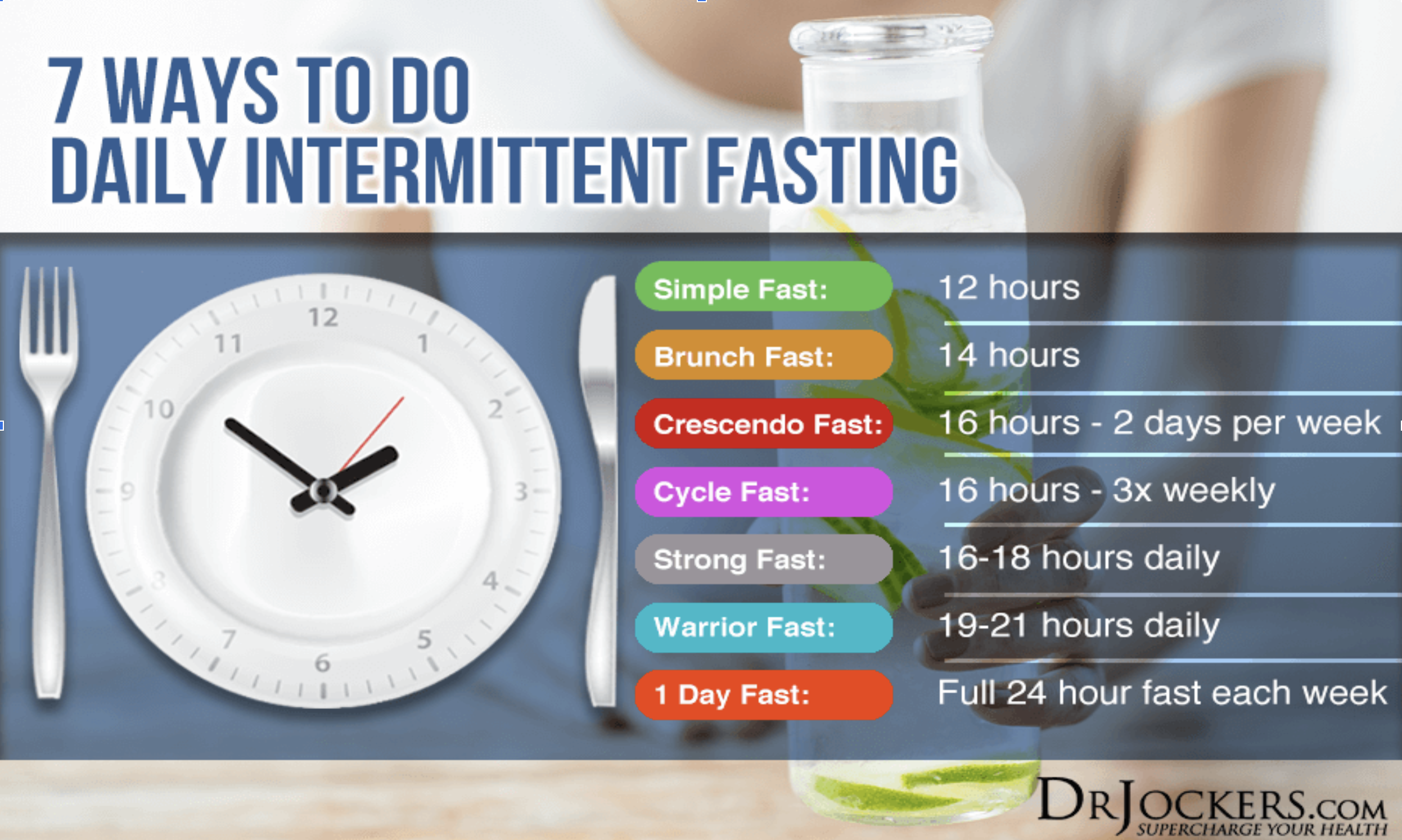 Here are the 7 ways that you can fast, the easiest being the simple fast which is 12 hours.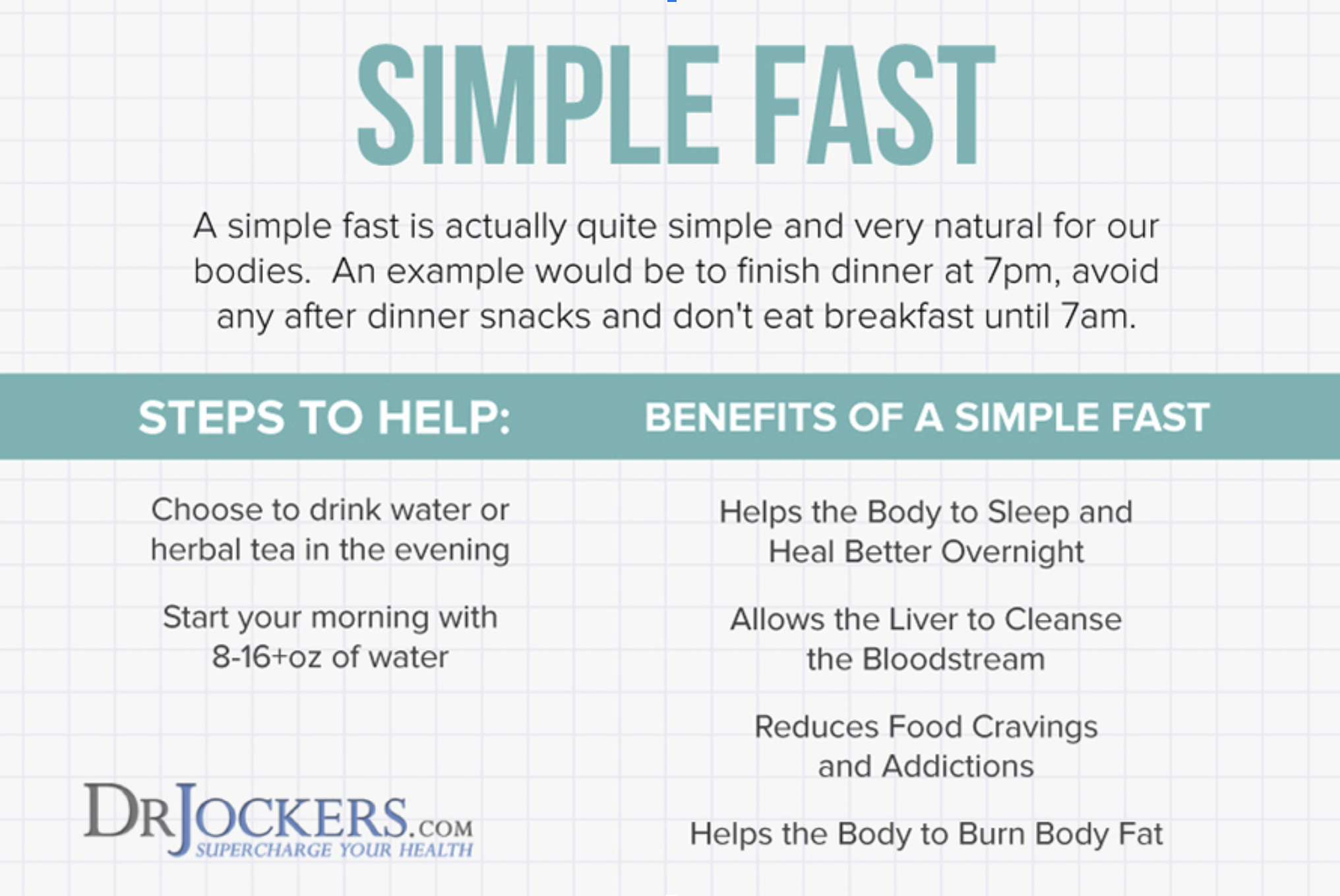 For some this may still be hard so you can gradually ease your body into the idea of eating less food by:
Week 1 & 2–Eliminate sugar and fast daily for 12-14 hours.
Week 3–Crescendo or cycle fasting with ketogenic refeeds (16-hour fast 2-3 days/week)
Week 4–Daily 16-18 hour fasts with ketogenic refeeds
Week 5–Add a 24-hour fat fast once per week
Week 6–Add 24-hour water fast once/a week
If this is even too hard for you, you can start by eliminating sugar, and here are a few strategies to help with sugar cravings.
1.Low Carb, Ketogenic Lifestyle
2.Lemons, limes, apple cider vinegar
3.Super brain squats
4.Water and good salts
5.Stevia and monk fruit
6.Reduce stress and adapt stronger
7.Support dopamine production
Hopefully, you are convinced why you should fast and have gotten an understanding of what fasting is, what it is good for, and the myths about it to help you on your journey to better healing, and a happier, healthier self.