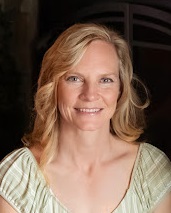 A Group LifeLine® Session

This is a FREE event, the more people who participate the better effect we will have on healing our community and beyond. If you participate in person, you're welcome to bring a healthy snack to share.
With infinite love and gratitude we invite you to participate in a group intention setting process. Expand and grow your consciousness like never before. We hope to fully activate the maharishi effect ( the prayer/meditative effect decreasing violence in a given region) as hundreds of people unite to bring a peace that will surpass understanding to heal humanity of destructive patterns inherited from our past. Isn't it time we started creating/bringing heaven to earth? Are you divinely connected? Can you enhance your connection to the Divine? We seek the most benevolent outcome and highest good and healing for all in this event. Learn about and take your abundant life score and allow change and growth to be evident as you release the subconscious and reconnect to internalized/denied/and disconnected power centers of heart, mind and will. Are you fully connected to your divine mission and purposes? Is your body free from pain, the effects of sin (death)? If we love enough and connect to infinite Source completely, will we extend our lives and become more Godlike? What will that look like? It is said that our ancient fathers lived nigh upon 1000 years, is it possible today? How about just experiencing a more joyful existence now and healing ourselves and the planet at the same time? We all think that we perceive the truth, however perhaps we perceive what we believe instead. Limiting beliefs passed down through generations and cultural programs inhibit the full expression of our divine connections. Upgrade, shift, and reprogram your limiting beliefs now and be empowered to change. Come set and fulfill your own intention and reprogram your sub/superconscious mind to create a more abundant life. Achieve lifetimes of spiritual and personal growth in a compressed time, a fast pass to infinite love and gratitude in your life.
Divine Connections Ministry
105 SE Greenwood Ave Questions?
Cedaredge, CO 81413 970-201-9505
Alex Gilmore is inviting you to a scheduled Zoom meeting.
Topic: Group LifeLine session
Time: Jan 29, 2023 03:00 PM Mountain Time (US and Canada)
Join Zoom Meeting
https://us02web.zoom.us/j/84481956414
Meeting ID: 844 8195 6414
One tap mobile
+17193594580,,84481956414# US
+12532158782,,84481956414# US (Tacoma)
Dial by your location
+1 719 359 4580 US
+1 253 215 8782 US (Tacoma)
+1 346 248 7799 US (Houston)
+1 669 444 9171 US
+1 669 900 6833 US (San Jose)
+1 253 205 0468 US
+1 309 205 3325 US
+1 312 626 6799 US (Chicago)
+1 360 209 5623 US
+1 386 347 5053 US
+1 507 473 4847 US
+1 564 217 2000 US
+1 646 931 3860 US
+1 689 278 1000 US
+1 929 205 6099 US (New York)
+1 301 715 8592 US (Washington DC)
+1 305 224 1968 US
Meeting ID: 844 8195 6414
Find your local number: https://us02web.zoom.us/u/kbqVHNvbvd